200 K players  ·  Sociopolitical audience engagement
Please welcome — an alternative take on the snake game.
The paddy wagon is "collecting" protesters, while getting shoulder straps and promotions in return. The game is inspired by Russian protests in 2021 that led to more than 13 thousand arbitrarily detained people all over Russia: from opposition members to random bystanders.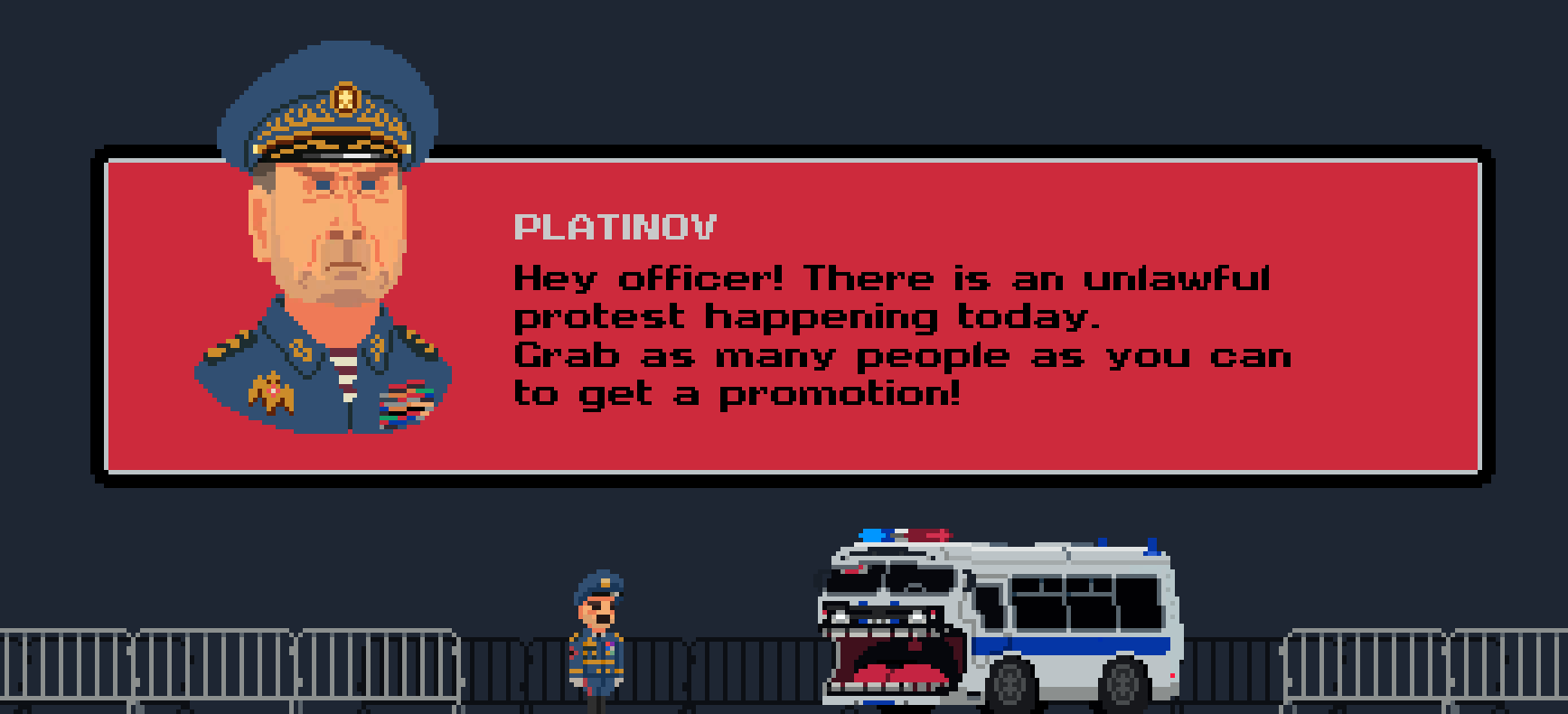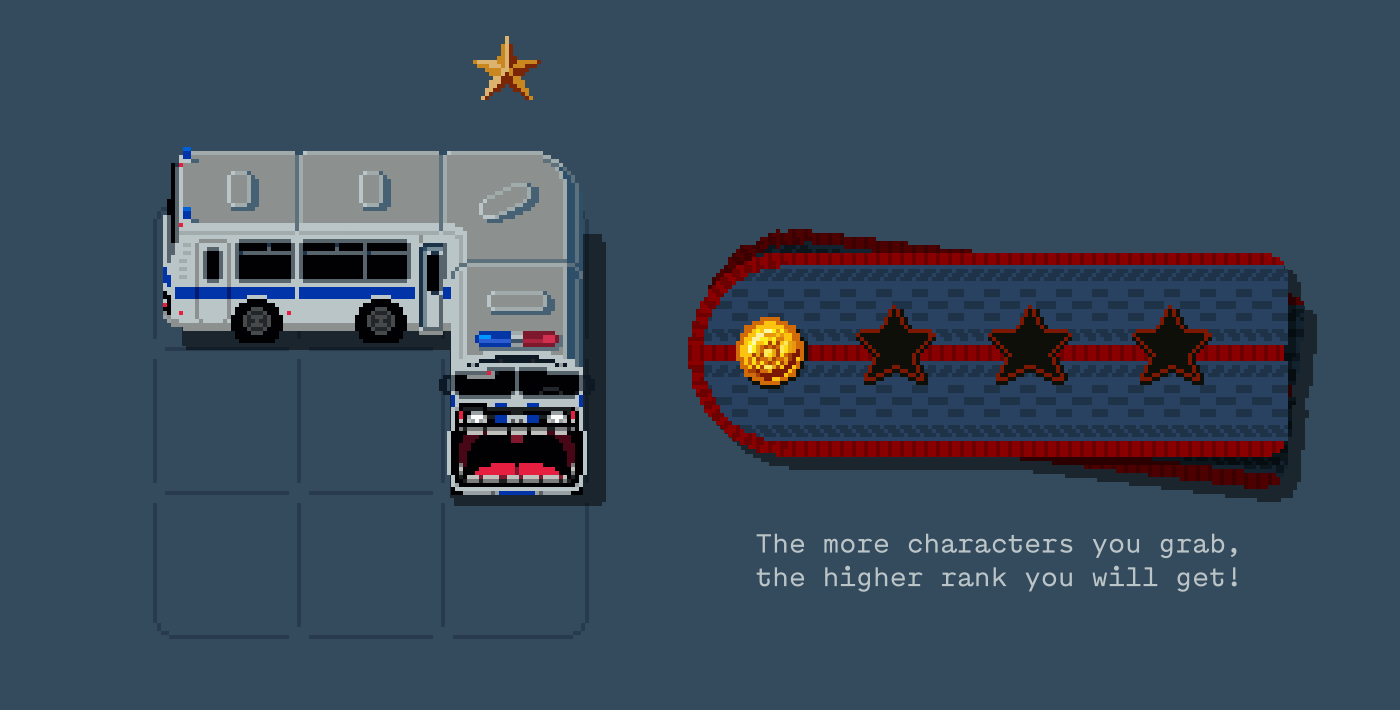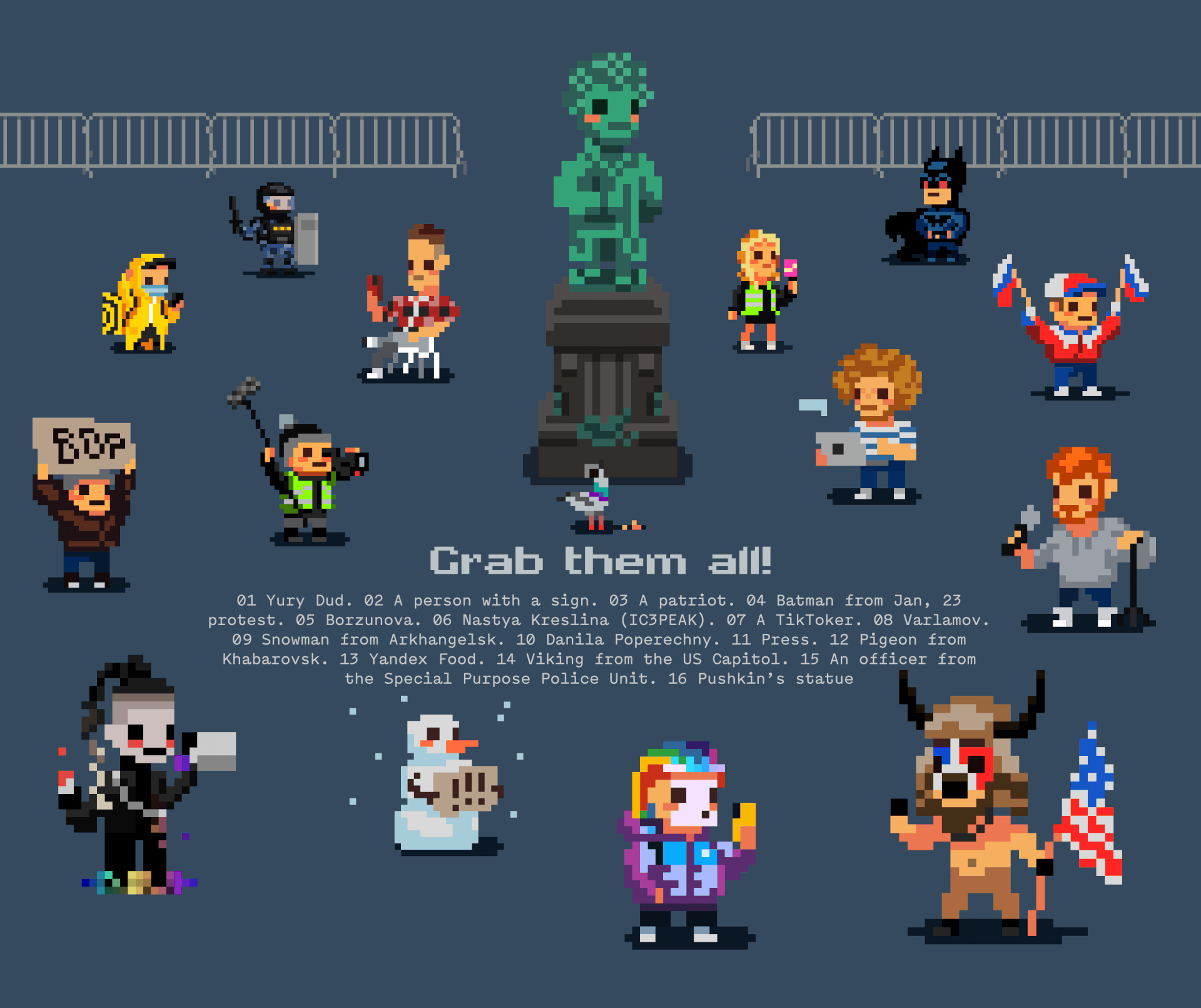 People who were arrested in real life need your help!
Many people who were arrested during 2021 protests got help from OVD-Info, an independent media project aimed at combating political persecution. You can support them by clicking on the button and donating.
donate.ovdinfo.org